Report recommends sweeping changes with the emphasis on respect and empathy for different faiths and worldviews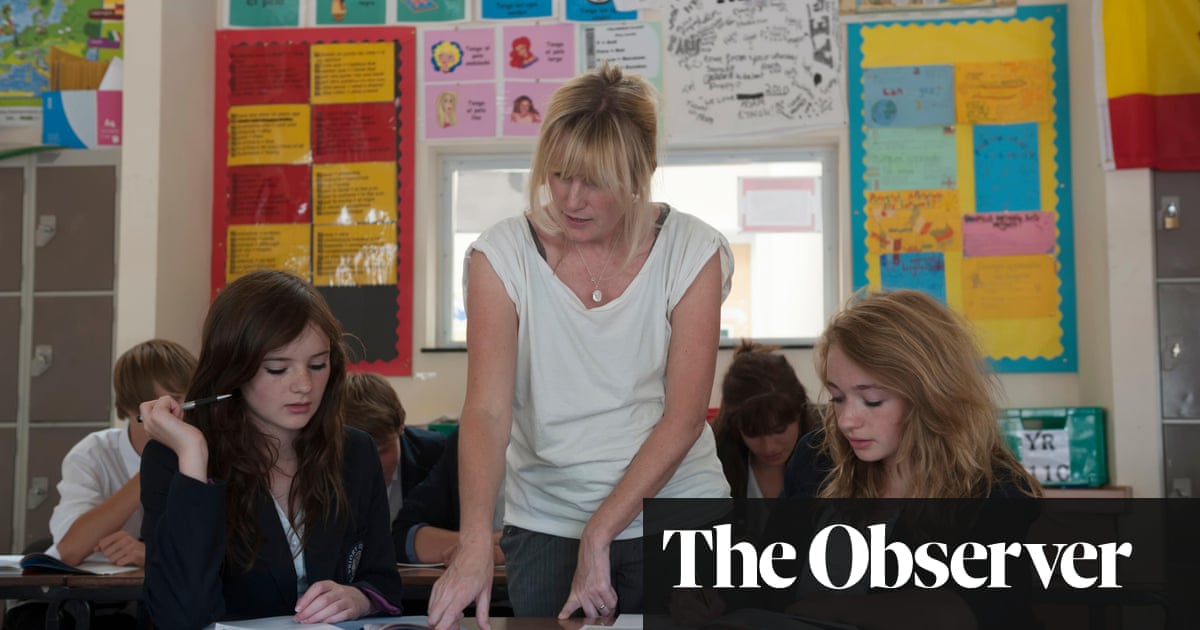 Religious education in schools needs a major overhaul to reflect an increasingly diverse world and should include the study of atheism, agnosticism and secularism, a two-year investigation has concluded.
The subject should be renamed Religion and Worldviews to equip young people with respect and empathy for different faiths and viewpoints, says the Commission on Religious Education in a report published on Sunday.
Content must reflect the complex, diverse and plural nature of worldviews, drawing from a range of religious, philosophical, spiritual and other approaches to life, including different traditions within Christianity, Buddhism, Hinduism, Islam, Judaism and Sikhism, non-religious worldviews and concepts including humanism, secularism, atheism and agnosticism.
All pupils in publicly funded schools should study the subject up to year 11, the report says, but it falls short of recommending the abolition of the right of parents to withdraw children from religious education. It comes three weeks after figures showed the number of pupils taking religious studies at A-level this year had fallen by 22% compared with 2017, and two days after new data suggested more than half the population has no religion.
The commission was established in 2016 to review the provision of religious education since its last overhaul 30 years ago. It received more than 3,000 submissions from pupils, teachers, parents, and faith and belief communities. Its report says the quality of religious education at present is variable, and a growing number of schools have stopped providing it.
The study of religion and worldviews provides insight into the sciences, the arts, literature, history and contemporary local and global social and political issues. It enables young people to develop greater respect and empathy for others, it adds.
Learning about worldviews helps young people to deal positively with controversial issues, to manage strongly held differences of belief and to challenge stereotypes. In an increasingly diverse society, understanding religious and non-religious worldviews has never been more essential than it is now.
The commission proposes a statutory entitlement to the study of Religion and Worldviews, but says schools should be permitted flexibility to tailor content to local circumstances, or in the case of faith schools to provide extra teaching relevant to their creed.
Recommendations, which will be presented to the Department for Education, include government funding to train new and existing teachers in the subject.
The report was welcomed by the head teachers union, the Church of England and Humanists UK.
Paul Whiteman of the National Association of Head Teachers said the recommendations provided an opportunity to promote and develop the subject for the 21st century, preparing children and young people for their lives beyond school. The Church of Englands chief education officer, Nigel Genders, said a new vision for religious education was vital if we are to equip children for life in the modern world, where religion and belief play such important roles. The proposals will help pupils make sense of religion and belief as it is lived today.
Humanists UK welcomed the recommendation that humanist beliefs and values be taught. In general, the commissions conclusions were a once-in-a-generation opportunity to save the academically serious teaching of religious and non-religious worldviews in our schools, said Andrew Copson.
But the Catholic Education Service said the report was not so much an attempt to improve RE as to fundamentally change its character The quality of religious education is not improved by teaching less religion.
And the Board of Deputies of British Jews said the report was fundamentally flawed. It was undermined by the dilution of religious education through the inclusion of all worldviews in an already tight teaching timetable, said vice-president Edwin Shuker. This might be seen as an attempt by those hostile to faith to push their agenda of undermining rigour in religious education at a time when faith literacy could not be more important.
Read more: http://www.theguardian.com/us